Dr. William Snavely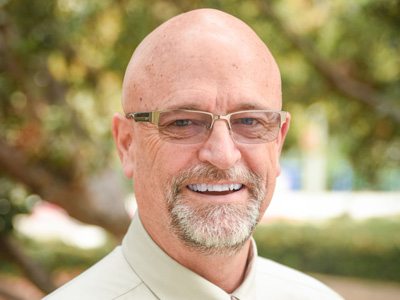 Dr. Snavely is Professor Emeritus and former Director of the School of Communication at SDSU. He earned his Ph.D. in Communication at the University of Nebraska – Lincoln in 1977, his M.S. in Communication from West Virginia University in 1974, and his B.A. degree in Speech Communication at Illinois State University in 1973.
After three years teaching in the Communication Department at Miami University in Oxford, Ohio (1977-1980), Bill accepted a position in the Management Department at Miami. In addition to teaching courses in organizational behavior, leadership, and managerial communication, he served as chair of the Management Department and later as Associate Dean of the Farmer School of Business at Miami. He joined the faculty at SDSU and became Director of the School of Communication in the fall of 2007.
His areas of research focus have included social style theory, communication competence, Russian business culture, and job stress. His work has appeared in a number of journals, including Communication Monographs, Communication Quarterly, Journal of Applied Communication Research, Business Horizons, and Journal of Leadership and Organizational Studies. His teaching interests include leadership, organizational communication, intercultural communication, organizational behavior, and communication skills in business. Bill lives in Santee, California with his wife, Dr. Kay Snavely. They have two grown children and two awesome granddaughters. Bill enjoys travel, wine tasting, golf, and games of many kinds.
Key Publications:
Snavely, W. B., Miassoedov, S. & McNeilly, K. (1998). Cross-cultural peculiarities of the Russian entrepreneur: Adapting to the new Russians.  Business Horizons, 41: 2, 8-14.
Snavely, W. B. & McNeill, J. D. (2008). Communicator style and social style: Testing a theoretical interface.  Journal of Leadership and Organizational Studies, 14: 3, 219-232
Snavely, W. B., & Walters, E. (1983). Differences in communication competence among administrator social styles.  Journal of Applied Communication Research, 11, 120-135.
Porcano, T. M., Snavely, W. B., Shull, D. & Staton, W.  (2004). Creating a multi-site summer study abroad program.  In C. Wankel & R. DeFillipi (Eds.), The cutting edge of international management education: Vol. 2 of the research in management education and development scholarly book series. New York: IAP.
Lashbrook, W., Snavely, W. B., & Sullivan, D.L.  (1977). The effects of source credibility and message information quantity on the attitude change of apathetics. Communication Monographs, 44, 252-262.
Awards:
San Diego State University PSFA College Council Faculty Recognition, 2012
Miami University Student Government "Honored Professor" Award, 2002
Miami University CELT Teaching Effectiveness Award, 1999
Finalist, Miami University E. Phillip Knox Teaching Award, 1999
DSR-TKA Distinguished Alumni Award, 1998
View the Dr. William Snavely CV
Faculty Main Page