Dr. Brian Spitzberg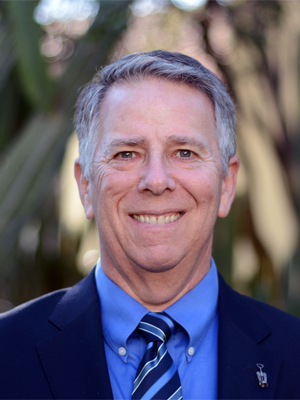 Brian H. Spitzberg is Senate Distinguished Professor of Communication at SDSU, and earned his B.A. from the University of Texas at Arlington (1978), and his M.A. (1980) and Ph.D. (1981) in Communication Arts & Sciences at the University of Southern California. He is the 2012 "Alumni Achievement" honoree for the College of Professional Studies and Fine Arts at SDSU, the 2011 honoree of the National Communication Association Larry Kibler Memorial Award, the 2015 NCA Interpersonal Communication Division's "Gerald R. Miller Book Award" winner and the 2009 honoree of the Western States Communication Association Scholar Award for lifetime contribution to the discipline and association. He is author or coauthor of over 100 scholarly articles and book chapters, and has coauthored or co-edited several scholarly books on communication competence, conflict, aggression, stalking, and the dark side of communication.
Courses:
Interpersonal Communication
Conflict Management Communication
Risk & Crisis Communication
Advanced Communication Theory
Seminar in the Dark Side of Communication
Key Publications: 
Spitzberg, B. H., & Cupach, W. R. (2014). The dark side of relationship pursuit: From attraction to obsession and stalking (2nded.). New York, NY: Routledge.
Spitzberg, B. H. (2014). Toward a model of meme diffusion (M3D). Communication Theory, 24, 311-339. doi:10.1111/comt.12042 (http://onlinelibrary.wiley.com.libproxy.sdsu.edu/doi/10.1111/comt.12042/full)
Spitzberg, B. H. (2013). (Re)Introducing communication competence to the health professions (Special issue: Interdisciplinary Perspectives on Medical Error). Journal of Public Health Research, 2(3), 126-135. (http://web.a.ebscohost.com.libproxy.sdsu.edu/ehost/pdfviewer/pdfviewer?sid=28e962e1-36a1-41fb-bca5-315a4c22fc46%40sessionmgr4004&vid=7&hid=4206)
Spitzberg, B. H., Tsou, M-H., An, L., Gupta, D. K., Gawron, J. M. (2013). The map is not which territory?: Speculating on the geo-spatial diffusion of ideas in the Arab Spring of 2011. Studies in Media and Communication, 1(1), 101-115. doi: 10.11114/smc.v1i1.64
Spitzberg, B. H. (2011). The Interactive Media Package for Assessment of Communication and Critical Thinking (IMPACCT©): Testing a programmatic online communication competence assessment system. Communication Education, 60, 145-173. doi: 10.1080/03634523.2010.518619 (http://web.a.ebscohost.com.libproxy.sdsu.edu/ehost/pdfviewer/pdfviewer?vid=10&sid=28e962e1-36a1-41fb-bca5-315a4c22fc46%40sessionmgr4004&hid=4206)
Awards:
2006: International Association of Relationship Research Book Award, The Dark Side of Relationship Pursuit: From Attraction to Obsession and Stalking, 2006. ("This award honors a book published by a member of IARR during 2005 or 2006 that has made a significant and original contribution to the study of personal relationships.")
2009: San Diego State University Senate Excellence in Teaching Award to "recognize excellence in teaching, conferring the title "Senate Distinguished Professor."
2012-2013: Alumni Association Award for Outstanding Faculty Contributions to the University (i.e., the "Monty"), SDSU.
2009: Western States Communication Association Career Scholar Award ("In recognition of sustained contributions to the study of communication, notable advances to the discipline, and outstanding scholarship featured in WSCA journals").
2011: Honoree of the National Communication Association Kibler Memorial Award, intended to recognize career dedication to excellence, commitment to the profession, concern for others, vision of what could be, acceptance of diversity and forthrightness. (http://dev.natcom.org/Tertiary.aspx?id=158).
View the Dr. Brian Spitzberg CV
Faculty Main Page